Dorking Guitar Workshop, Spring 2020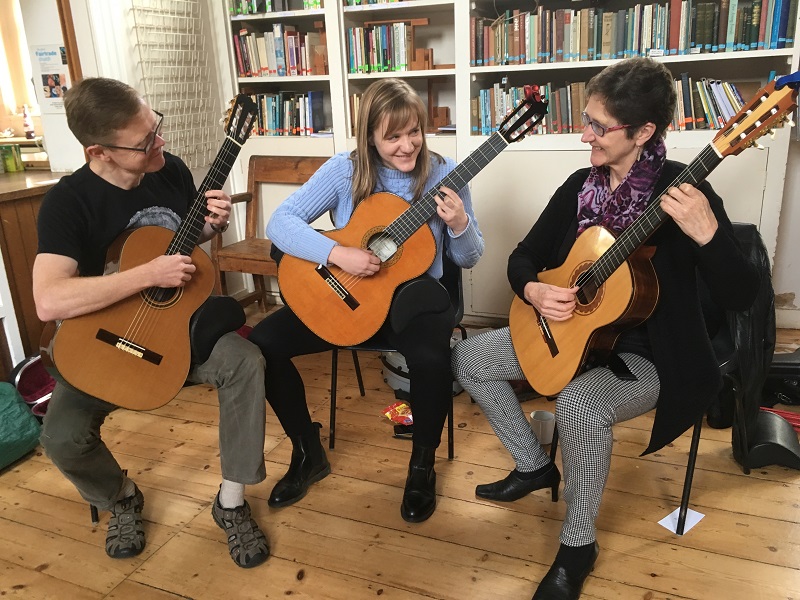 After a wonderfully well attended and fun Autumn workshop in November 2019, featuring tremolo practice ideas and a large ensemble piece by Mark  Houghton, I'm already collecting ideas for the Spring. The next Dorking guitar workshop will be in the Spring of 2020.
The workshops are a great way to meet fellow guitar players, try out some solo repertoire, brush up on technique and maybe partake in some ensemble playing. I make a point of finding out what attendees like and schedule the day accordingly.
Each workshop really is tailored to who will be there, so please, do contact me for more details and to book your place.
You can also sign up for my newsletter to hear about forthcoming workshops.