Dorking Guitar Workshop, 16th March 2019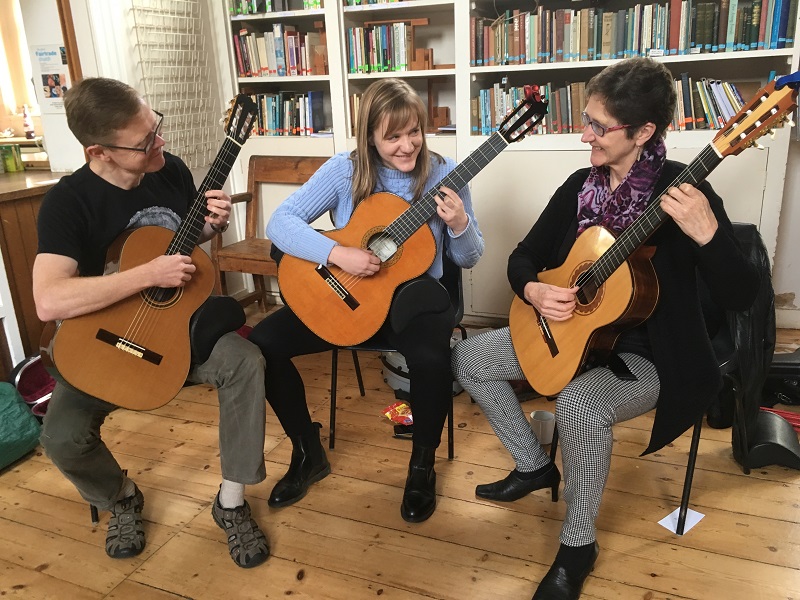 The Spring 2019 Dorking guitar workshop will be Saturday March 16th 2019. 10.30-3pm.
We shall discuss learning and finishing a piece plus moving through the different stages of completion. i.e. Structuring practice, not drifting along. How do you wish to build your own repertoire? or learn a piece from the moment you purchase the score to considering it "done"? How do you set goals for your practice? Do you? What are they? How do you achieve "completion" of a work, not meander for weeks/months/years?
The workshops are a great way to meet fellow guitar players, try out some solo repertoire, brush up on technique and maybe partake in some ensemble playing. I make a point of finding out what attendees like and schedule the day accordingly.
Each workshop really is tailored to who will be there, so please, do contact me for more details and to book your place.
You can also sign up for my newsletter to hear about forthcoming workshops.