Zoom and In-person Guitar Workshops 2023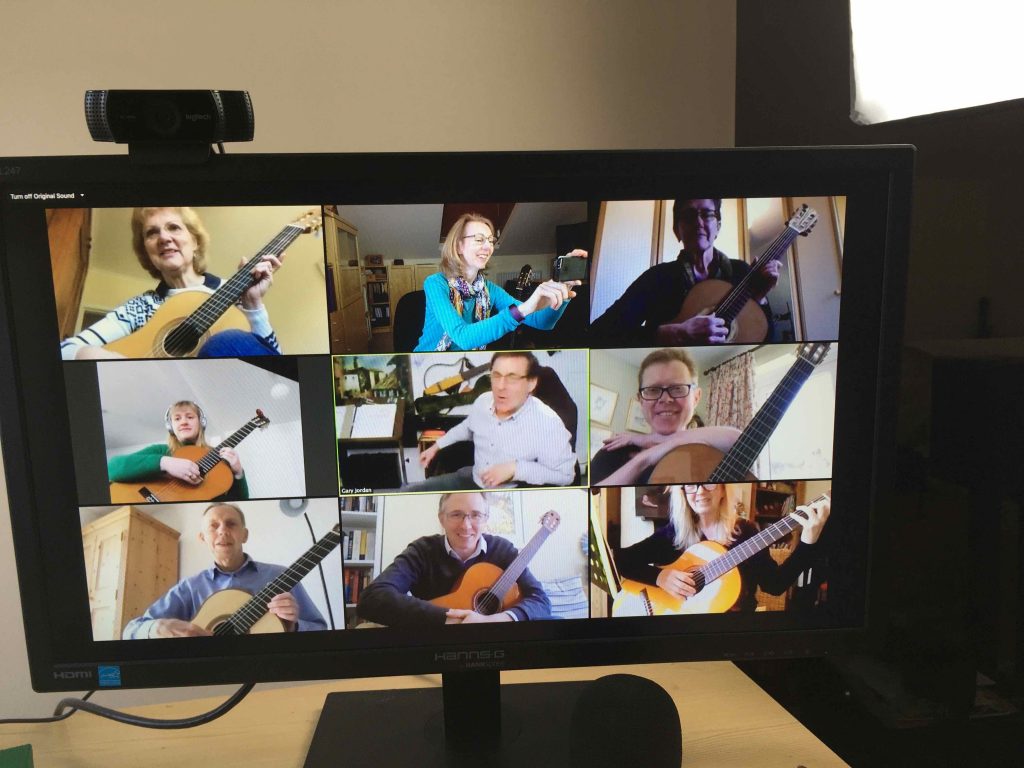 All workshops moved to Zoom during lockdown and we had a great amount of fun! The next Dorking in-person guitar workshops will be in June 2023.
The workshops are a great way to meet fellow guitar players, try out some solo repertoire, brush up on technique and share ideas. I make a point of finding out what attendees like and schedule the day accordingly.
Each workshop really is tailored to who will be there, so please, do contact me for more details and to book your place.
You can also sign up for my newsletter to hear about forthcoming workshops.