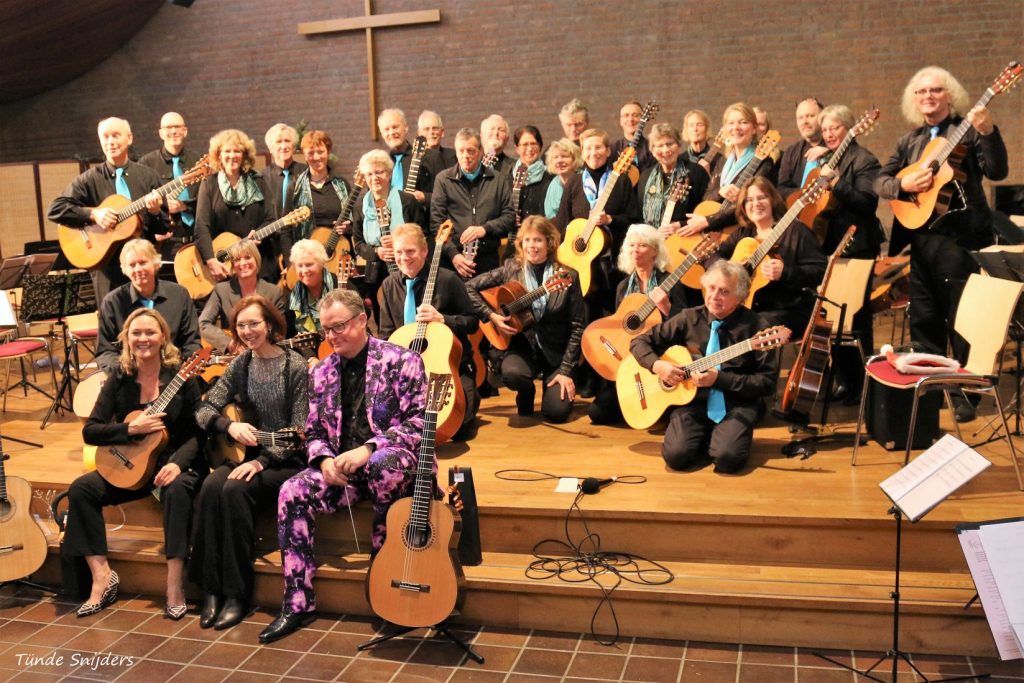 My trip to Holland and the festive pre-Christmas concerts were a whirlwind of activity. Rehearsals with Marion Schaap and Peter Constant (Z.O.O. Duo) and their two orchestras, "Guitarrissimo" and "Ponticello" barely left time to eat or sleep! (However, I did find time to devour very delicious and freshly made stroop waffles, of course!)
As a trio, we performed two pieces in Martinus Church, Schellinkhout, as an interlude for the chamber choir "Spiro Musica" and the following day Peter directed a huge concert for us all in the "Goede Rede", Almere.
The ceiling of the Goede Rede concert hall is a strikingly beautiful piece of architecture and the concert space itself has a lovely acoustic. The "Northern Lights" concert, presented something for everyone. Calm, flowing repertoire interspersed with upbeat, funky repertoire and textures ranging from full orchestra through to small orchestra, trios, duos and solo. The programme was a great success in showing off the talent, commitment and dedication of all involved.