Review of Dorking Guitar workshop with Dutch guest Marion Schaap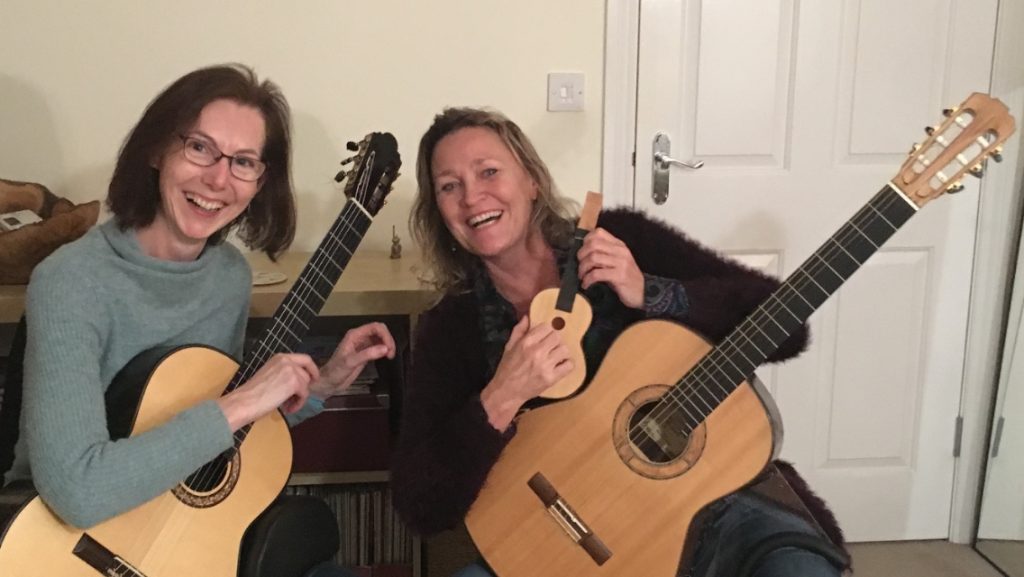 By the end of brief warm-up of an acapella three-part song from Central Africa, all participants had relaxed a little, sharpened up their listening skills and were ready to get their guitars out.
Our large guitar ensemble session covered the beautiful "Pilgrims' Hymn" by Stephen Paulus, the much easier yet exquisite slow movement of Vivaldi's double mandolin concerto in G and an upbeat, contemporary work "Sapphire Beach" by Paul Svoboda.
(Here's the link to the choral version of the Pilgrims' Hymn that I made the arrangement from.) https://www.youtube.com/watch?v=R2q4WlozY2E
Marion followed with a very well received presentation on how to set about learning a new piece. What do we look for when starting a new piece and how do we set up good practice habits? She gave lots of information and passed on a lot of ideas.
Everyone who wanted to perform solo had the chance and Marion passed on many words of wisdom that really helped to make a positive difference.
We all had great time! It was fun to work with Marion again, many years after we had studied at Yale University together. You can find out more about her here: http://www.zooguitarduo.com